Bruno Van den Bossche
Who am I?
I often claim to be a Citizen of the World and still dream about a land without any borders ... travel is my life and Africa my passion ... no doubt about that! But more down to earth now ...
Born in Congo ... raised both in Congo and Rwanda, the adventure of safaris, nature, people, etc., was always on the doorstep.
After graduating with a MBA in Brussels, I started working in the travel industry. That was back in 1991 with Carlson Wagonlit Travel directly being thrown in the deep end ... and slowly moved towards establishing the CWT MICE department as one of Belgium's two largest Incentive Travel Houses. Over those 6 years I travelled far more than most would be able to do in two lifetimes.
In 1997, I migrated to South Africa and set up a DMC in Cape Town which I ran for 10 years. We dedicated our skills to hosting MICE groups and FIT clients all over Southern Africa. A great experience, with its highs and lows and globally an excellent learning school ... nothing better than doing it yourself.
I relocated to Europe in 2007 ... but as the saying goes ... Africa never lets you go!!!
And here I am back with one foot in Africa, dedicating my energy to marketing and promoting Botswana, Malawi, Mozambique, Zambia and Zimbabwe to the rest of the world!
Where did I travel to?
The list is long ... very long ... very very long actually!!! I recently noticed that I had clocked more than 100 countries around the world!!!
Talking about Africa, except for Angola, both Eastern and Southern Africa have very little secrets for me ... since my youngest childhood in Congo and Rwanda, I have had the opportunity to travel extensively in all countries from Ethiopia to Cape Town, visiting the most remote corners of each country and region which most locals did not even visit.
Many people asked about preferred country ... to which I can only answer that each region, each country has its own beauty.
What I like about Southern Africa
All countries offer great safari experiences and what perhaps makes the difference is the experiential rich approach that we can give to itineraries. Add to this the fantastic people of Zimbabwe.
My favourite moment
Being quite fanatic about game viewing, I always get the same excitement whenever we spot something new in the bush ... never "blasé" ... always the same great kick from being a witness to the marvels of nature.
My favourite experience
Not just one ... but rather three ... and all are water related!!!
On the adrenaline side of things, white water rafting down the mighty Zambezi river in the gorges just below the Victoria Falls ... a must try!!!
On the active safari side ... canoeing the lower Zambezi downstream ... camping Hemingway style on the river banks in the Mana Pools National Park ... and enjoying some of the best game viewing in Africa.
Last but not least, on the relaxing side ... what do you think about sipping your G&T on the top deck of your private houseboat at sunset on lake Kariba while watching elephants bathing along the shore???
Personal tips
One's karma can not be complete without a visit to Africa ... real Africa ... 
My next trip
This year has started off pretty intensely ... there are a couple of places on the map including Kafue and a good refresh of Tanzania. Plenty to look forward to.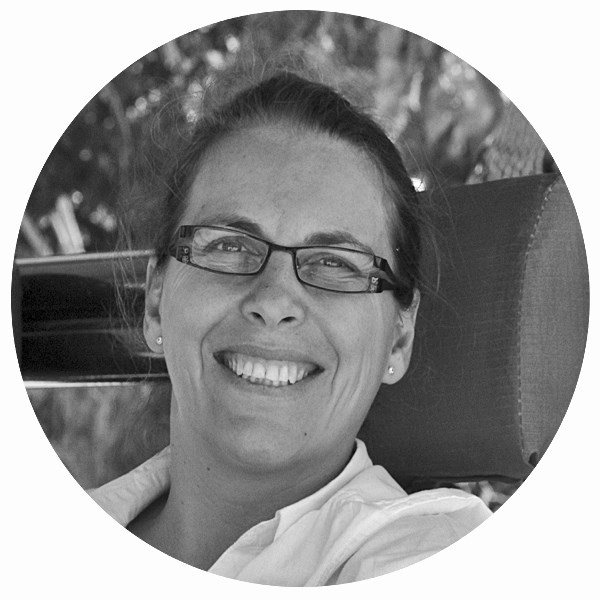 Isabella TOGNI fell in love with the magic and splendor of Africa after a brief sojourn in Cape Town and never returned back to her native Europe. Through numerous years of discovery and meticulous work, her inspiration is to create unique journeys for adventurers and to ensure an unrivaled experience. 
As reliable as a Swiss clock in planning creative itineraries!!! Meet Donald HONDO whose 20 years of experience will aim at exceeding your guests' expectation!